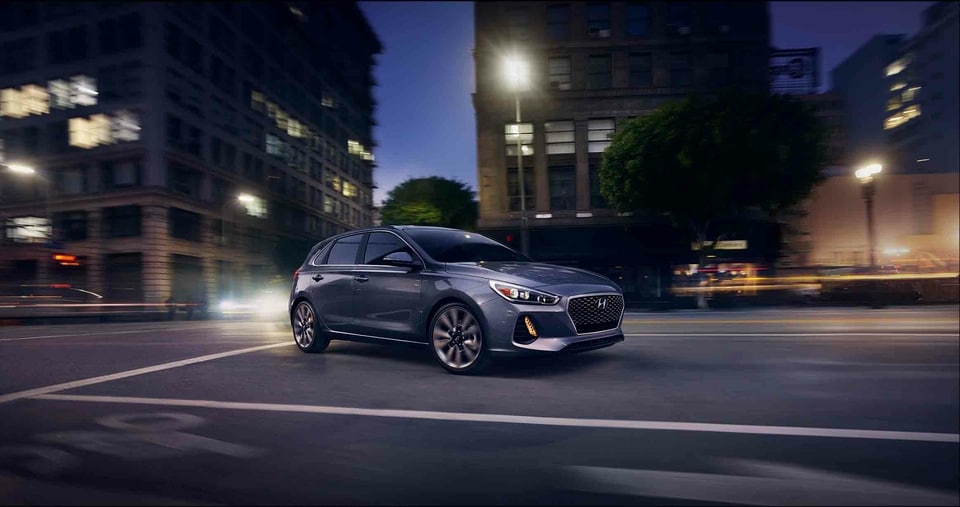 For many drivers near Monroe, NY, the sedan class doesn't have quite enough room, but the hatchback style provides many of the same qualities as sedans with a more functional cabin. What wonderful hatchback models do we have for sale? Well, our new Hyundai Elantra GT inventory houses some of the models that get the most attention from our guests. These combinations of practicality, efficiency, value, and performance hit most the boxes of car shoppers, so if you're one of those, get more info on this car offer by reading below!
What Makes the Hyundai Elantra GT so Popular Around Warwick, NY?
Like its sedan cousin, the Hyundai Elantra GT delivers a lot of bang for your buck, and that has to do with more than just the starting price. Features such as an 8-inch touchscreen come standard, and each of the two engine options gets over 30 mpg highway so that you're saving long after the purchase of this new hatchback. Beyond affordability, the Elantra GT is a sporty hatchback thanks to nimble driving characteristics and plenty of power from the engines, so excitement is around every turn when in this new car.
Which Hyundai Elantra GT is Right for Newburgh Drivers?
We've discussed how the base model comes with lots of features impressive for its starting price point, but there is another trim level for it. The Elantra GT Sport comes with a more powerful turbo engine, as you may have guessed from the name, but also a variety of amenities like leather seats, an electric parking brake, and a Proximity Key. However, each of these trims treats drivers to plenty of space and a car that they can rely on with any journey and task.
Got all the info you need to know that the new hatchback is the car for you? If you do, you should get directions to our dealership by following that link. When you visit, you'll see why so many around Middletown, NY come to us first as they look for a car to buy!