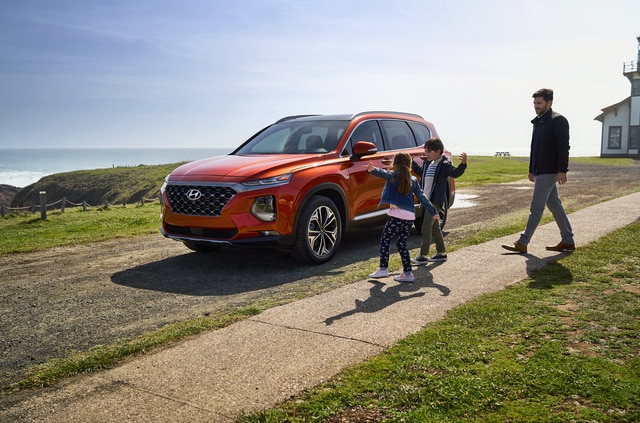 Are you an active driver commuting the areas between Monroe, NY, and Newburgh and considering a new vehicle upgrade? If you're ready for the versatility, quality comfort, performance, and convenience of a new Hyundai SUV, you've arrived at the right dealership! Here at our Hyundai dealer in Goshen, NY, we have a fabulous selection of new Hyundai SUVs, and we've conveniently laid out easy-to-follow comparisons and how our SUVs stack up against today's competitor sport utility vehicle models!
Compare our Hyundai SUV Selection Serving Warwick, NY
We offer a gamut of trims for each of our Hyundai SUV models! Finding the ideal fit to your daily travels is made easy with the assistance of our Hyundai sales team, and we work diligently to pair you with your dream SUV so you can drive home to the family knowing you made the best choice for a new SUV!
Take your pick between popular SUVs like the Hyundai Kona, Hyundai Santa FE, Hyundai Palisade, and the new Hyundai Tucson! From compact to family-sized SUVs, we have a plethora of options to show off to you, and our sales team is just waiting to greet you inside our showroom! Whether you lease or finance a Hyundai SUV, our financial advisors worth with some of the top banks and auto loan lenders in Middletown, NY to pair you with affordable SUV payments.
Learn Before Your Buy
Research all that you wish to know about your next SUV purchase by visiting our Hyundai SUV comparison page and allow our sales experts to assist in your new car search! We're here to help, so give our friendly staff a call at (888)306.4702 when you're prepared to make moves into a new SUV, and we'll see you inside Hyundai showroom near Warwick, NY when you arrive!